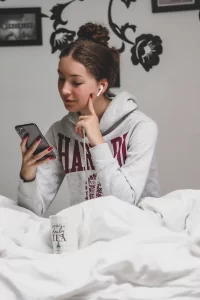 Does the thought of having a baby in nine months (or less) make your hands start to sweat? Maybe you just don't feel ready.
But you just discovered that you are pregnant. 
Now you are weighing the options between abortion and adoption. 
Here are a couple of things to consider when making your decision:
Do You Have Health Concerns?
You should know that both the abortion pill and surgical abortion have resulted in complications for many women. Some of the risks of abortion include:
Incomplete abortion, where the pregnancy is not totally expelled/ removed from the uterus. This can cause severe infection that, if left untreated, can result in pelvic or septic shock. 
Heavy bleeding or blood clots. Sometimes this leads to blood transfusions.
Extreme cramping and abdominal pain.
Tearing or perforation of the uterus or other internal organs.
Infertility.
Death.
Because abortion is illegal in TN, you will need to travel for an out-of-state abortion. This means that if there are any complications, you will be treated for them far away from home and far from friends and family. 
Pregnancy also comes with some risks for complications, though John Hopkins says, "The majority of pregnancies are uneventful."
If you decide to continue with your pregnancy, you will be able to easily access prenatal care near home. You will receive regular health checks that will ensure you are healthy and on track for a positive labor and delivery experience. If you do happen to have a complication, you can be treated for it near your support system and in the comfort of your own hometown.
Do You Have Financial Need?
Maybe part of the reason you are looking into abortion or adoption is a result of financial struggle. Many people are having a hard time with rising inflation costs and struggling to even pay for the gas to drive to work. 
If you choose the abortion pill, you will pay, on average, $500-800 for the pill. You will also need to factor in travel costs to see a doctor out-of-state who can get you a prescription for it. 
If you get a surgical abortion, you might pay thousands of dollars, plus you will need to factor in travel costs and taking time off of work for recovery. 
If you choose adoption, you will receive financial aid rather than have to pay anything. Adoption agencies often cover everything you need during your pregnancy, from maternity clothes to prenatal care, to food and housing. Your labor and birth will be totally paid for, as well as post-partum care. 
How Can We Help You?
Choosing between abortion or adoption is a big decision, one we know you don't take lightly. We are here to help with options counseling as you weigh which choice is best for your health and lifestyle. If you have more questions about abortion and adoption, please contact us today. We are happy to help!