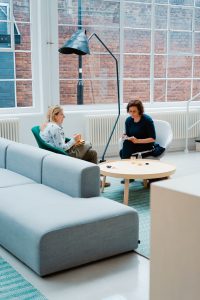 Did your positive pregnancy test send you into an emotional tornado? If your world seems to be spinning out of control with the news of your unplanned pregnancy, first take a deep breath.
While abortion is the only option for ending a pregnancy, keep in mind it is currently illegal in Tennessee.
In addition to legal abortion in another state, you have two other options: parenting and adoption. Both of those involve carrying your pregnancy to term. However, the outcome might be a better fit for your lifestyle.
Adoption Considerations
Adoption is one of your most flexible options. It offers you the chance to make every decision about the adoption plan. You select the adoptive family and the amount of contact you want to have with your child. You can choose to have regular communication or stay completely anonymous.
Depending on state laws, the adoptive family can cover many of your pregnancy health expenses and sometimes other costs as well. This makes adoption an affordable option.
While adoption makes parenting possible for many hopeful couples, it can be a challenging emotional choice for the birth mother. It's essential to feel confident about adoption before going in this direction.
Parenting Considerations
Parenting can seem like a daunting choice during an unexpected pregnancy. It requires the most responsibility and commitment but can also be very special and rewarding.
If you're considering parenting, consider your support system, resources you might need, and how you could make this choice work for you.
Many community and government organizations are willing to help young parents thrive by providing resources, services, and financial or material support.
Where Do You Begin?
If you're wondering what to do next, visit us for assistance and help. While we do not refer for or perform abortions, we can provide free pregnancy testing, ultrasounds, information, and helpful resources.

Contact us today! We are here to answer your questions.