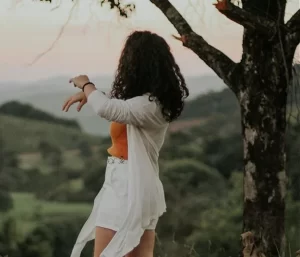 Do you struggle with nightmares or negative feelings after your abortion? You are not alone. 
People don't often post their emotional struggles after an abortion on social media, and might never talk about it with their peers. But that doesn't mean that many women don't struggle emotionally after having an abortion. 
In one study, 65 percent of post-abortive American women showed some signs that correlate with PTSD and 14.3 percent met the full diagnostic criteria for PTSD.
And according to Cambridge University, women who have undergone an abortion have an 81 percent risk increase in mental health problems. 
What Are the Symptoms of Emotional Struggle Post-Abortion?
You may be struggling if you are suffering from any of the following:
Mood swings
Nightmares
Flashbacks
Guilt or regret
Suicidal thoughts
Substance abuse
Self-harm
Withdrawal from friends and family 
Fear of future pregnancies
Trouble being around other pregnant women or children.
Cambridge University states that the two most common issues on this list are substance abuse, specifically in using Marijuana, followed by suicidal thoughts or actions. 
A New Zealand study found similar results, reporting that, "Those having an abortion had elevated rates of subsequent mental health problems including depression, anxiety, suicidal behaviors and substance use disorders. This association persisted after adjustment for confounding factors." 
What Can You Do About it?
Find a counselor. If you, like many post-abortive women, struggle with suicidal tendencies or substance abuse, the best thing you can do for yourself is to seek professional counseling. Your life is worth it. You are worth it.

Choose hope. Many women and men have found emotional healing from their abortion experiences and you can, too. Look for those stories. Choose to reach for hope instead of clinging to your sadness.
Forgive yourself and others who were involved in your abortion. Bernard Meltzer said, "When you forgive, you in no way change the past—but you sure do change the future."
Find a healthy outlet. Do yoga, go running, write in a journal. Find a different way to cope with your pain than by "medicating" with substance abuse or self-harm.
Join a support group. At our clinic we can help you find a support group of others who are also in the healing process. You can also look for a local Celebrate Recovery group, which provides a safe place for support as you recover from abortion, substance abuse, or self-harm.
You do not have to wrestle with feelings about your abortion for the rest of your life. You can find peace and joy through taking steps towards healing. Contact us today to talk to someone who cares, completely free and confidential. We can help you find support and other resources that will propel you into a brighter tomorrow.