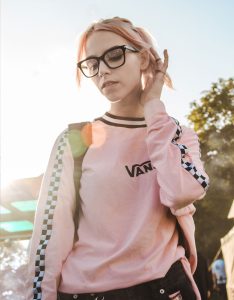 Abortion comes with serious mental health risks, including depression. However, creating an adoption plan can help prevent depression caused by an abortion. 
If you're facing an unplanned pregnancy and want to prevent the mental health effects of abortion, read on to learn more about what goes into an adoption plan—and if this choice is right for you. 
Or, if you want to talk to someone in person about your pregnancy options, contact Pathways Pregnancy Resource Center to be connected with one of our caring team members. All appointments and resources are free and confidential. 
What Is an Adoption Plan?
An adoption plan consists of the individual steps that go into the adoption process. These steps include choosing an adoption agency to work with, deciding on the adoptive family, and discussing what information—if any—you'll exchange with the adoptive family. 
The first step in this plan is speaking with a qualified and reputable adoption agency. You should never be asked to pay any money to an adoption agency. Instead, in many cases, medical bills associated with your pregnancy will be covered by the adoptive family.
Types of Adoption
Part of an adoption plan is deciding what type of adoption you're comfortable with. There are three main types of adoption: open, semi-open, and closed. 
Open Adoption
In an open adoption, you choose the adoptive family, and you also decide how much communication happens between you, them, and the child. For example, you could choose to speak with them regularly or only once in a while, and you can also choose the type of communication—over the phone, video chat, in person, etc.
Semi-Open Adoption
Semi-open adoption is very similar to open adoption, but communication between you and the adoptive family is more limited. The communication is also mediated by a third party, like the adoption agency. 
Closed Adoption
Closed adoption is the most limited. In this option, you won't know anything about the adoptive family, and they won't know any details about you either. In this option, you both remain anonymous.
Next Steps
Facing an unplanned pregnancy can feel scary, but you're not alone in this. At Pathways Pregnancy Resource Center, we offer free pregnancy resources and information that can help you make an informed decision about how to move forward in your pregnancy. Contact us today to be connected with one of our caring team members.