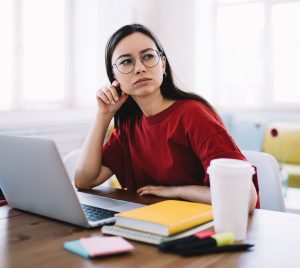 Are you about to schedule an appointment for an abortion? Before you do, here are three things you'll need to do first: Take a pregnancy test, get an ultrasound, and get counseling to fully consider your other options.

Medical-Grade Pregnancy Testing
Before scheduling an abortion, it's vital you receive medical-grade pregnancy testing to avoid confusing and inaccurate results. 
Even if you've recently received a positive at-home pregnancy test, it's important to receive accurate testing to ensure you're still pregnant.

Ultrasound Scan
There's only so much a pregnancy test can tell you about your pregnancy. In fact, in order to truly confirm your pregnancy, you'll need to receive an ultrasound scan.

Ultrasounds help determine the age, location, and viability of your pregnancy and will give you better insight into the pregnancy and abortion options available to you. 
Your ultrasound scan will also give you and your doctor insight into any health conditions you'll need to address to avoid long-term health risks.

Options Counseling
Like all big choices, deciding if abortion is right for you takes time and requires an understanding of all of the options available.

From exploring various abortion procedures to understanding your other options, such as parenting and adoption, there's a lot to take in and learn about. 
Options counseling is available to provide education and a safe space to process your fears and worries.

Schedule Your Free Appointment Today
Unplanned pregnancies undoubtedly come with some level of stress and worry. Thankfully, you're not alone — Pathways Pregnancy Resource Center is here to help.

We provide pregnancy testing, ultrasound scans, options counseling, and more at no cost to you! Our friendly staff is here to help you decide if abortion is right and safe for you and to walk by your side each step of the way.

Schedule your free appointment today to learn more about your pregnancy options.